David Cohen Classical & Flamenco Guitar
DAVID COHEN Classical & Flamenco Guitar, Chinese Pipa & Bagpipes
Chaos Theory 2016
"David Cohen puts himself out there with this EP. A single player, a single guitar, a multitude of melodies and rhythms." Peter Humphreys, Masterworks Recording.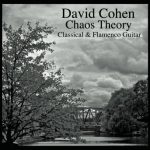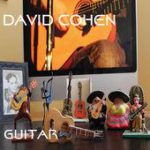 David Cohen is an award winning musician and recording artist performing on the classical & flamenco guitar, Chinese pipa and the highland bagpipes. David's two recordings highlight his compositional skill along with his mastery of technique and rhythm. His first CD David Cohen: Guitar, was nominated and won in the category of Best Instrumentalist in 2012's Jersey Acoustic Musicians Awards. David was the first classical musician ever nominated in the JAM Awards. With the release of  Chaos Theory David's 2nd release, David hit the road for his first U.K. tour with stops in Edinburgh, Kent and London.
Portions of the profits from DAVID COHEN: GUITAR are donated to the Friends of Fox Chase Cancer Center.
In and On the News