Classical & Flamenco Guitar, Chinese Pipa and Bagpipes
Music to capture a moment 
Enhance your wedding ceremony or special event with the fiery passion of Flamenco Guitar along with the gentler sounds of Classical Guitar. David Cohen brings a uniquely intimate touch with music that adds the perfect compliment to your plans. You can also enchant your guests with the exotic sound of the Chinese pipa in addition to being able to dazzle them with the power and prestige of the Great Highland Bagpipes.
David has over 40 years of experience of performance.
Samples Available
David Cohen: Guitar   Chaos Theory
Wedding Ceremony Music by David Cohen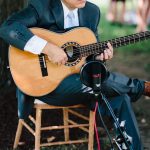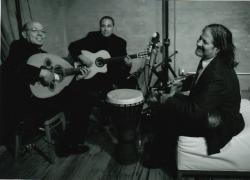 David's Clients Include:
American Cancer Society • American Lung Association • BalletX • Bernie Robbins Jewelers • Bucks County Conference & Visitors Center • Cancer Treatment Center of America • Childrens Hospital • City of Philadelphia • Clinton Township Parks Department NJ • Fox Chase Cancer Center• Green Valley Country Club • Indy 500 • Karabots Foundation • Kindred Hospital South Philadelphia • La Casa de Don Pedro • M. Night Shyamalan Production Company • Macy's • Movado Group • National Park Service • Ocean Grove Camp Meeting Association • Philadelphia International Airport • Princeton University • Sandy Rollman Foundation • Union League of Philadelphia • University of Pennsylvania • Valley Forge Resort & Casino • Waterford Crystal • Wegman's • The White House • Whole Foods
 Wedding Wire  City Voter  Linkedin    Reverb Nation
ClassicalGuitarNW.org    WRTI 90.1 Philadelphia
ACCOLADES
My wife and I decided to find a musician for our wedding two weeks before we got married and came across David. He was prompt with his responses and a genuinely great person. He reached out to schedule a phone call with us right after we booked him to introduce himself to us. We built great rapport over the phone and discussed what we wanted for our wedding. He plays classical guitar, bagpipe, and pipa (a traditional Chinese string instrument that is shaped like a pear). He arrived almost an hour earlier before the event to set up and promptly performed at the time that we agreed upon. He played all of the instruments that he brought with him that day and even gave us a gift of his CD album. My wife and I could not be happier with the level of skill and professionalism of his caliber. We will definitely recommend him to our friends and family in the area who may have events that would require musicians in the future. Thank you so much for making our wedding extra special and meaningful, David!
L. Wang
David is that unique virtuoso that can approach the repertoire with a studied precision peppered with a clever blend of humor all while maintaining a respect for the material and audience alike.
SYeckes
David's music for my wedding ceremony was the perfect touch. The music he played during the cocktail hour on all his instruments added so much to our wedding celebration that I will always be grateful that we found him and grateful that our wedding planner suggested him. Great talent!
Lora B.