Weddings & Special Events
Weddings & Special Events Flamenco, Spanish & Classical Guitar by David Cohen
Classical & Flamenco Guitar, Chinese Pipa, Bagpipes
David Cohen is available for wedding, corporate functions, special evants and concerts.
Performances are tailored to your needs and can include:
classical & flamenco guitar, pipa, bagpipe individually or in any combination.
Enhance your special occasion with the fiery passion of the Flamenco Guitar or the gentler sounds of the Classical Guitar. David Cohen can create a uniquely intimate atmosphere with music to add the perfect touch to your event. David can also enchant your guests with the alluring sound of the Chinese Pipa plus thrill them with the Bagppes.
David has performed for weddings and special events from Connecticut to Virginia for over 30 years. Whether it is only the guitar or a combination of instruments, David can tailor your event music to create the atmosphere you want.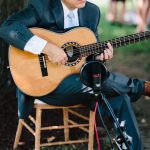 You will also remember the melodies.
Orkestra MDA- A World of Exotic Sound             The mystery and beauty of the Orient
Wedding and Special Event Services: Philadelphia area, New Jersey, New York, Connecticut, Delaware, Maryland, Washington DC, Virginia.
Clients
American Cancer Society • American Lung Association • BalletX • Bernie Robbins Jewelers • Bucks County Conference & Visitors Center • Cancer Treatment Center of America • Childrens Hospital • City of Philadelphia • Clinton Township Parks Department NJ • Fox Chase Cancer Center• Green Valley Country Club • Indy 500 • Karabots Foundation • Kindred Hospital South Philadelphia • La Casa de Don Pedro • M. Night Shyamalan Production Company • Macy's • Movado Group • National Park Service • Ocean Grove Camp Meeting Association • Philadelphia International Airport • Princeton University • Sandy Rollman Foundation • Union League of Philadelphia • University of Pennsylvania • Valley Forge Resort & Casino • Waterford Crystal • Wegman's • The White House • Whole Foods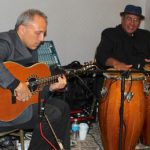 ACCOLADES
David's music for my wedding ceremony was the perfect touch. The music he played during the cocktail hour on all his instruments added so much to our wedding celebration that I will always be grateful that we found him and grateful that our wedding planner suggested him. Great talent!
Lora B.
I Hired David to play Bagpipes for the memorial service for my mother. He went far beyond the musical service and helped me arrange a beautiful butterfly release. You will be very pleased with his professionalism and talent.
Sandy M.
David Cohen played beautifully as my guests were being seated. The music he plS.ed as I walked down the aisle was perfect and what I always dreamed of. He was very easy to work with and returned emails promptly. I was very happy with him. A+++
Mindy R.
David's talents live up to his advertising. He was very easy to work with. Very proessional! Outstanding entertainment.
Naomoko S.
I just wanted to contact you to thank you for your musical talents at my sisters wedding last weekend. She was so surprised and it truly made her day magical. Everyone was co mmenting on your bagpiping and was really impressed. I am so grateful that you were able to come and play with such last minute planning and you really pulled everything together perfectly and made the ceremony run smoothly. We really hope to be able to work with you again in the future, your music really made the day perfect.
A. Wells