Lung Force Walk Philadelphia
Lung Force Walk Philadelphia
Walk the bridge with us in 2018


On Monday May 8, 2017 was the 2nd year leading walkers across the Ben Franklin Bridge while playing the bagpipes. The bagpipes represent the power of healthy lungs as we ushered in Women's Lung Health Week. Thank you 6abc for covering the event.  
David Cohen Bagpipes Philadelphia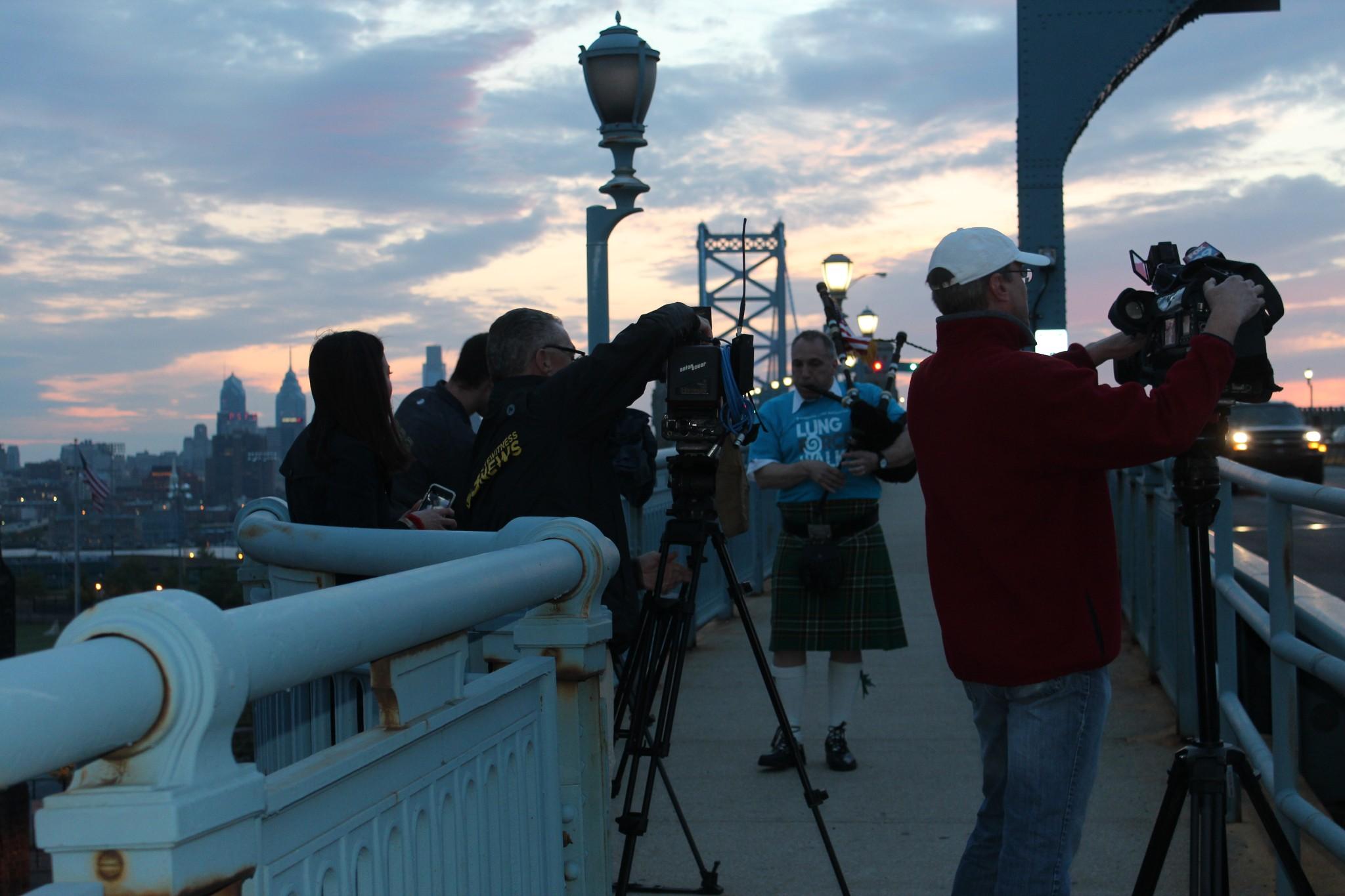 Lung Force Walk Philadelphia
2017 bridge walk: 6abc Action News                    2016 bridge walk: CBS Philadelphia
On Saturday May 13, 2017 I lead the Philadelphia Lung Force Walk through the historic district of Philadelphia for the 3rd year. The route was shortened because of the a nor'eastern that was pounding us with rain.
Thank you to all the volunteers, walkers and supporters.  Special Thank You to the Philadelphia Police Department for guiding us safely through the streets. We are Philadelphia!
American Lung Association's LUNG FORCE unites women and their loved ones across the country to stand together for lung health and against lung cancer. Lung cancer is the #1 cancer killer of both men and women in the U.S.  Every seven and a half minutes a woman in this country learns she has lung cancer. More must be done to raise awareness and research funding to defeat lung cancer once and for all.
Walk with us May 19, 2018 LUNG FORCE 2018
YELP   Google    Wedding Wire   Melody of China   City Voter   Linkedin  Medium  Reverb Nation     ClassicalGuitarNW.org  WRTI 90.1 Philadelphia   FaceBook  Ocean Grove Area Chamber of Commerce
David Cohen Lung Force Walk Philadelphia