Classical Guitar Instruction in Philadelphia
David's lenghty study and performane of music from around the world on traditional instruments has given David a unique disciplined blend of techniques and styles to draw upon that have become the foundation of his instruction. With an emphasis on classical technique students also learn: the blues, rock, jazz, flamenco guitar as well as reading, writing and improvisation
Students of all ages and levels enjoy the fun, challenge, information involved in the instruction and most importantly, the results of their work.
David has over 40 years of teaching experience. Lessons are individualized for each student.
David's teaching studios are located in both Philadelphia and Ocean Grove New Jersey.
What the students say:
David Cohen is an elite musician. His mastery of several instruments and styles makes him capable of having a broad and wise ability to teach music to students. The flamenco guitar technique that David taught me assisted my classical technique and influenced my interpretation of classical music in ways I would not have expected. A truly great teacher.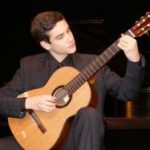 My studies with David provided me with the musical foundations to become a successful composer and performer in a variety of different styles of music.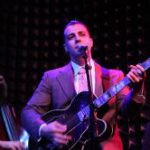 Jon Derosa
composer, guitarist, recording artist